Interact with the map below to quickly locate and find directions to any of our available services. Click on any of the markers to view more information and to get directions to a location of interest.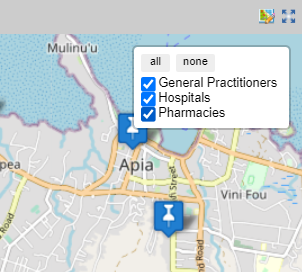 How to Filter Different Services and Locations?
To filter the locations based on a particular service - simply click on the filter box in the top right hand corner of the map and select a service of interest. All markers pertaining to that service will be displayed.